How to enable a calendar view on a Kanban board?
To gain instant due date visibility in your schedule and never miss a deadline, we recommend using the Calendar Widget. This Power-Up adds a simple calendar to the side panel with tasks' due dates. Clicking on a highlighted date shows you tasks due on that day.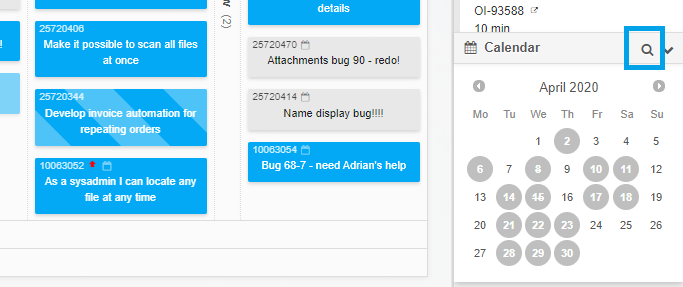 And if you click on the magnifying glass icon, a larger calendar view will pop up: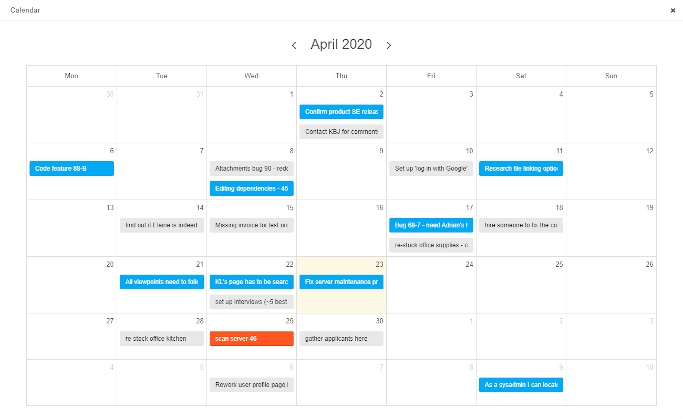 In the large calendar view, you'll see all of the month's due tasks.
You can open and edit them directly from here, and drag and dropping cards across different days will update their due dates.
Use the big calendar view for easier workflow planning and to get a clear time-oriented overview of your week and month.