Host Kanban Tool on your own servers
Feature-rich enterprise Kanban solution for teams seeking a self hosted application. Install Kanban Tool
On-Site as a virtual machine on your own server and gain complete control over your data. Manage data backups according to your internal policy and do not worry about sending sensitive data to the cloud.


How to get started?
Kanban Tool On-Site is available for teams of 10+ users. Contact us, download Kanban Tool On-Site and install it as a virtual machine on your own server.
Finally, enjoy the smarter way of working together.


Why Kanban Tool?
From startups to top Fortune 500 companies, Kanban Tool helps teams achieve better results: effective team collaboration, a perfect overview of the current work status, and enhanced communication. Learn more about the benefits of Kanban Tool On-Site.

Learn about the key benefits of Kanban Tool On-Site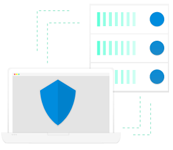 Uncompromised Security
The on-premise solution is ideal for keeping your company's sensitive data secure. No internet connection is needed and sensitive data is stored locally on a server that you own and manage.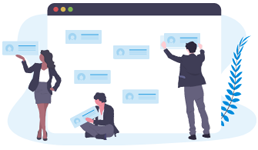 No.1 On-Premise Solution
Kanban Tool® is trusted by the top companies from around the world. With Kanban Tool On-Site, you get the same experience, hosted on your own server.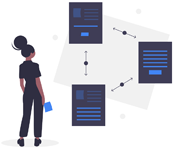 Quick & Easy Installation
We believe that software installation doesn't have to be complicated. The installation is a simple few-step process that usually takes around 15 minutes and doesn't require any special IT skills.
Kanban Tool powers over
25,000

small and large businesses.


These are just a few of Kanban Tool's happy customers:

Starting at $720 per year
Get in touch and see how Kanban Tool On-Site can help
your organization accomplish exceptional results.