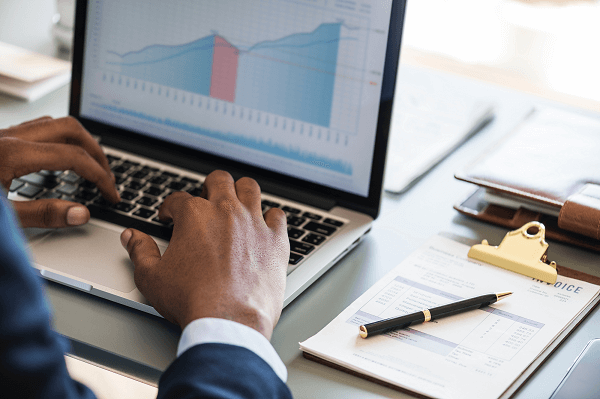 Kanban, Scrum, Scrumban - however you're managing your team's workflow, you're going to want to know how well the method works, or how far off the goal it still is. For that, you should be looking at the process metrics.
Some of the most common metrics measure: throughput - work completed over time, speed of response to
a request, tasks started vs completed count and team satisfaction - both measuring process sustainability, or cycle time efficiency - working time alone in relation to waiting & working time.
The most accurate way to achieve a metric relevant to your process would be you designing it yourself, around the desired outcome. So you'd look at what kind of information tells you whether the process works or not, and then proceed to gather that data for future analysis.
For example, if to you, the measure of an efficient process is the ratio between number of tasks done in a week and their difficulty - you're going to need data on number of tasks done each week, and of each their difficulty points - it's as easy as that.
Imagine the potential such an approach has - but while you do, also keep in mind the amount of work running custom metrics on a regular basis will consume. Not a problem if your team includes someone, whose main job it will become. A bit of an issue though, if it's just you and a few workers - in that case, developing own productivity metrics might be the last thing you'll have time for.
For smaller teams like that, it may make a lot more sense to use auto-generated metrics, like the ones offered by Kanban Tool. It will run the following analytics for you, without any input needed -
No matter what you do to learn about your process efficiency, there are a few things to keep in mind: don't focus on just one, very specific metric, as that can lead to tunnel vision and misrepresent the overall process health. Also, don't obsess about measuring the flow in general, the rule of thumb here could be: if you suspect something is going wrong, get measuring. If things seem to be OK, sticking to scheduled routine checks will be just enough to let you know of any flaws and improvement opportunities.
Introducing Card Covers Power-Up
18 Oct 2018
Kanban Tool has always been focused on effective workflow visualization. Today, we bring you a Power-Up that takes visualization of work items to t...
How to make the best out of your online Kanban board?
09 Oct 2018
Aside from being accessible from any place and at any time, one of the best things about using an online Kanban board is the benefit of it being ...
How not to Fail an Agile Transformation?
26 Sep 2018
It's all too easy for teams to drop their Agile-related efforts after a little while since their initial training. Don't we all have a natural ...
Automation Rules
28 Aug 2018
Would you like to automatically assign cards to relevant team members, set due dates, and get notified about important events? We are happy to a...
On Minimalism, Kanban & Productivity
07 Aug 2018
We used to all want to get access to as wide a range of information, things and experiences as possible. For a while now, this has been changin...
Different Card Templates for Different Card Colors
30 Jul 2018
Happy to announce that it's now possible to assign specific card templates to different card types (colors). In this way, you can truly differentia...
Kanban Tool becomes an open platform
17 Jul 2018
We love working on new Kanban Tool features and then using them ourselves. With this update, we wanted to give you the capability to do the same ...
A Few Motivation Hacks We All Need
10 Jul 2018
Regardless of whether you love your job or if you just have to be doing it, there are days when you simply can't get into it, aren't there? Whe...
Updates to Terms of Service and Privacy Policy
24 May 2018
The General Data Protection Regulation (GDPR) imposes additional requirements for companies that collect or store personal data of European Union r...
Get started with Kanban Tool
Sign Up