You'd think that small businesses are Agile by default, simply because of scale of their operation. But it's not necessarily the case, and more often than not, it will highly depend on the ideas that drive the business owners.
Agile Manifesto underlines placing value in individuals over processes - for a small business this should be easy, since the tendency in small companies is for everyone to know one another. But the team count alone does not indicate a perfectly arranged communication, nor does it place value on people's perspective and experience over a set, linear process.
What Agile has to offer is an approach change. Instead of planning how a project will go, focus should be shifted onto who will best work on it - interactions over tools. Team dynamics should be seen as of value in themselves, since a collaborative team effort will likely produce better value than a rigid, role-based process.
And speaking of feedback - instead of adopting an expert-based model, information and feedback on a product should be welcome from anyone on the team, regardless of their job role.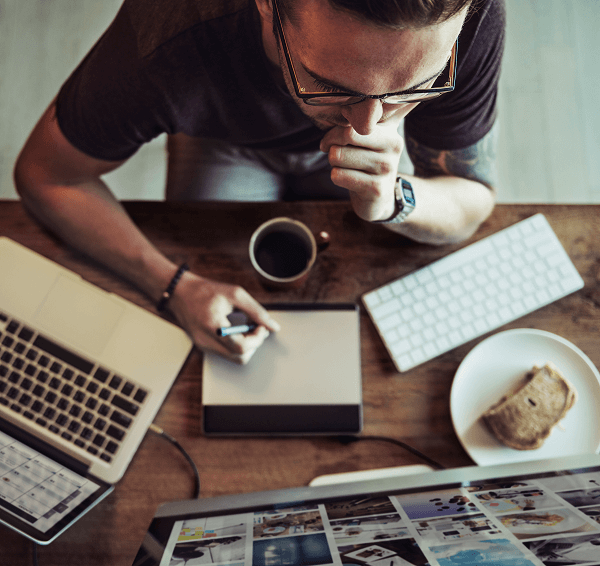 This brings us to the other side of the feedback generator - the customer.
It's fair to assume that a smaller business is likely to be in a position of having to closely listen to their customers. But that in itself does not yet imply openly collaborating with them, which is what Agile demands. Keeping the customer close in the loop of progress and change ensures that what's being produced doesn't become distant from the client's vision - allowing for a delivery of the best possible result.
Working products over extensive documentation are another guide of Agile - well, which small business owner even thinks of tracing their process and documenting products, when it's so easy to assume we've produced this, we will continue to maintain it - let's not waste time on documenting!
The point Agile makes is for a business to deliberately focus on making what they're building truly work well and not just on "busy work". To speak bluntly, making the product truly great – is the ONLY thing that will keep a small business afloat. If achieved, this will be a source of great satisfaction and an actual accomplishment for a small team.
Just look at some great start-ups that have launched fabulous products in teams built of just a few people.
It is also likely for a smaller team to have an easier time changing the direction halfway through a process, even if it's only due to their small scale. And even if it's by necessity - for losing one customer (if a change isn't made in time) can cause others to leave. So in this case, smaller would mean more flexible and that's all for the better.
But staying flexible doesn't only mean responding when clients want a major change from what's being delivered. It also means constantly re-evaluating how and why they're doing things as a business, whether the product still works and if there is an ongoing demand for it on the market.
Even for a small businesses, it's not always as clear to say as one can imagine. But with iteration lengths set from the get go, teams can focus on what they know works for now and leave the considerations of whether the current approach will still work in a year, for later on. Much healthier for all.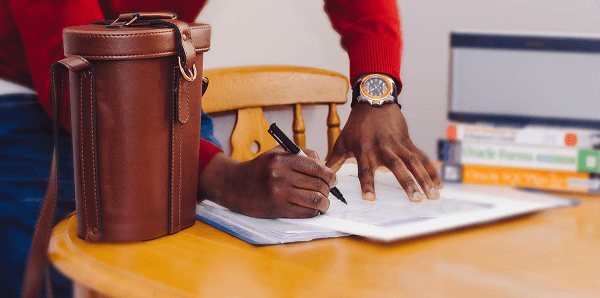 What other benefits of adopting Agile practices are there for your small business, aside from happier customers?
A happier & stronger team - thanks to team members' empowerment that Agile automatically brings. Agile gets rid of micromanagement, so everyone on the team becomes their own bosses. This can really change the game and show how much the team is worth on its own.
More order in business processes and better order in the organization are another perk. A natural recommendation of adopting Agile is turning to a visual board of some kind, whether complimented by running Scrum or Kanban based iterations with it.
This will be the most tangible aspect of your team's Agile adoption, making the whole person-based, often ad hoc seeming process visually ordered and maintainable. Thanks to using a board, what's been done in the past will also become traceable, searchable and possible to analyse, so teams are clearly building business metrics as they go about their daily work.
Try it out for yourself!
Bringing Agile into Non-Tech Environments
04 Jan 2017
Agile originated in a technical work environment and its likely still its main performance stage. However, that doesn't mean Agile cannot bring...
Happy Holidays!
22 Dec 2016
Kanban Tool Team are wishing you Joyful & Happy Holidays and a prosperous New Year!
Solving the Working from Home Conundrum
13 Dec 2016
If, despite best efforts, you are still getting stuck on social media while trying to do actual work - consider these, less obvious methods of ...
Agile Marketing Anyone?
23 Nov 2016
It's not surprising that Agile development has spread to marketing. In a fast-paced environment, software development and marketing, along with...
Is Agile Good for People?
16 Nov 2016
We know now for sure that Agile is a tested, proven and recommended methodology of organizing work and introducing change to an office environment....
You Don't Need Kanban.. or Do You?
18 Oct 2016
It seems as though each and every company out there is trying to catching the Agile train and - even if they don't in fact work alongside the guide...
Can Working from Home Be Productive?
12 Oct 2016
If you've recently started working from home, and after expecting a complete transformation of the way you've always been thinking about your w...
How to Deal with an Ever-Growing Backlog?
04 Oct 2016
If you're used to storing your workflow on a visual board, you may be experiencing the curse of a forever growing backlog column - in which case, y...
New Kanban Tool Features
27 Sep 2016
The devil's in the details - this week we're excited to introduce a number of features, each of which will make a small, yet significant diffe...
Get started with Kanban Tool
Sign Up