Kanban Tool Press & Media Kit
About Kanban Tool
We invented Kanban Tool® - the software that made the history of modern Kanban and started a new era of Kanban for everyone.
Kanban Tool offers software solutions to manage business processes, visualize workflow, and improve team productivity. It allows companies to keep track of tasks and projects anytime and anywhere, just like they want to. The product suite consists of the online version - Kanban Tool and on-premise version - Kanban Tool On-Site.
The products serve more than 25,000 users from nearly 100 countries. The company's customer portfolio starts with small, private companies and goes up to Fortune 500 enterprises.
25,000+

Kanban Tool Users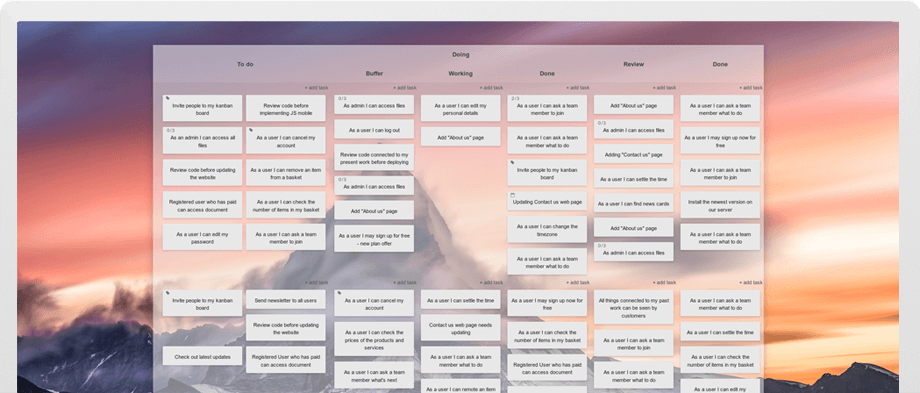 Download: ZIP
Kanban Tool screenshots
Get the most up-to-date company information and product screenshots in one convenient download. For press inquiries please contact press@kanbantool.com
Recent Awards
Prominent organizations recognize Kanban Tool as a leader in kanban project management industry.