5.0
5
Kanban Boards Step by Step
originally written by
Giulio Roggero
Our summary and key takeaways
Kanban boards are an important visual aspect of applying the Agile method. How do they work? View at this excellent presentation to learn the principles behind a working Kanban board. It is definitely worth you time if you're serious about streamlining your processes.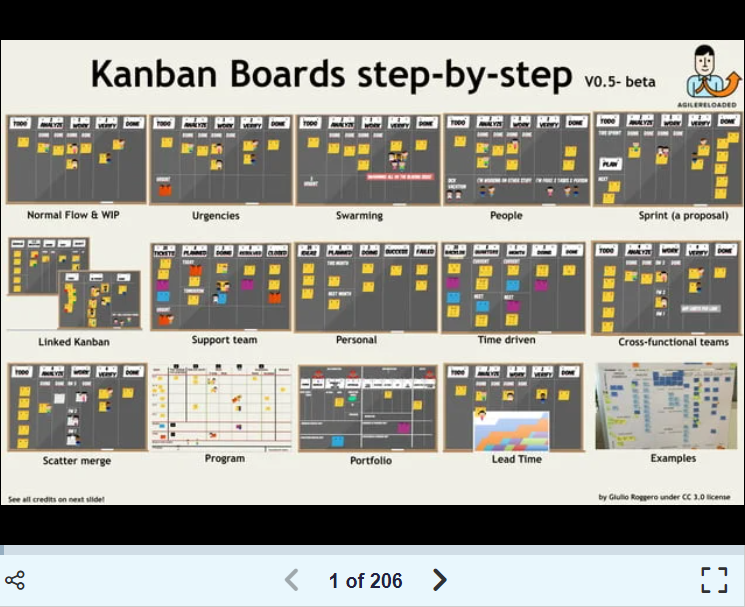 View on slideshare.com
The authors show us how to begin setting the tasks and place them in appropriate process stages, how to queue tasks and what WIP limits to set for which stage. There is a perfect visualization of how should the work flow through the Kanban process.
They also help us understand the correct method to add an "urgent task" lane and how to monitor quality of the work done. Furthermore, there are some great examples of making plans with and on a Kanban board, as well as of creating boards associated with our other - more of a time-line type - boards. Lastly, the authors of this pleasant presentation bring us examples of a Personal Kanban, Support Team Kanban, Multi-functional Kanban, Time-Oriented Kanban and others.
There is also a fantastic, visual explanation of what does the Cumulative Flow diagram bring to the users' awareness. To top it off, there are pictures of some real-life Kanban boards (don't miss that!).