4.333333333333333
6
Pulling Value, Lean and Kanban
originally written by
David Joyce
Our summary and key takeaways
There is an important distinction between industrial Kanban, Kanban for software development and Lean and Agile methodologies in general.
... but instead of figuring out what to call your approach, try making your process as successful as possible.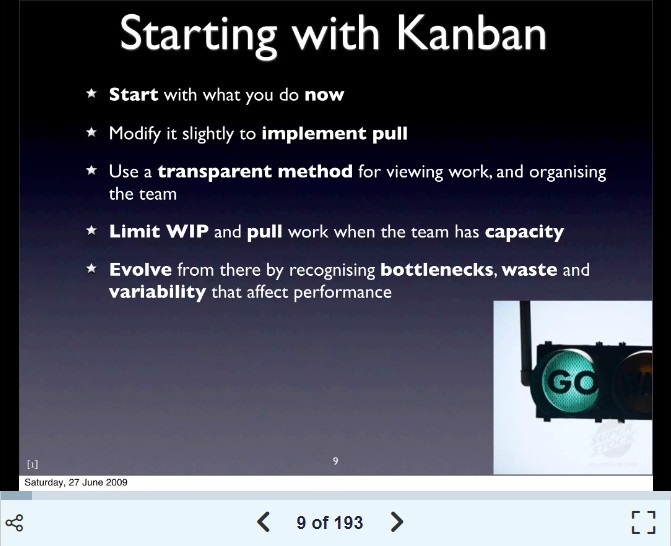 View on slideshare.com
David Joyce goes further on to defining Lean rules and Kanban principles, underlining the importance of actual allowing for work to be pulled. He goes through the importance of WIP limits, updating the the board regularly, sticking to the set task categories and classes and monitoring performance, basing on what's on the board. There is also a good take on Kanban Stand-Ups, showing the difference between a Scrum and Kanban daily meeting (in Kanban the focus is on tasks, more than on people).

David puts emphasis on Kanban's flexibility, scalability and suitability to businesses across a wide range of industries. In the second half, there are more detailed information on Kanban metrics, proving their usefulness and insight. In Joyce's view, a Lean solution like Kanban is the optimum solution for all kinds of businesses, thanks to its adaptive nature and ability to scale up or down.