Kanban Tool is 10! Well... 12 actually!
19 Dec 2019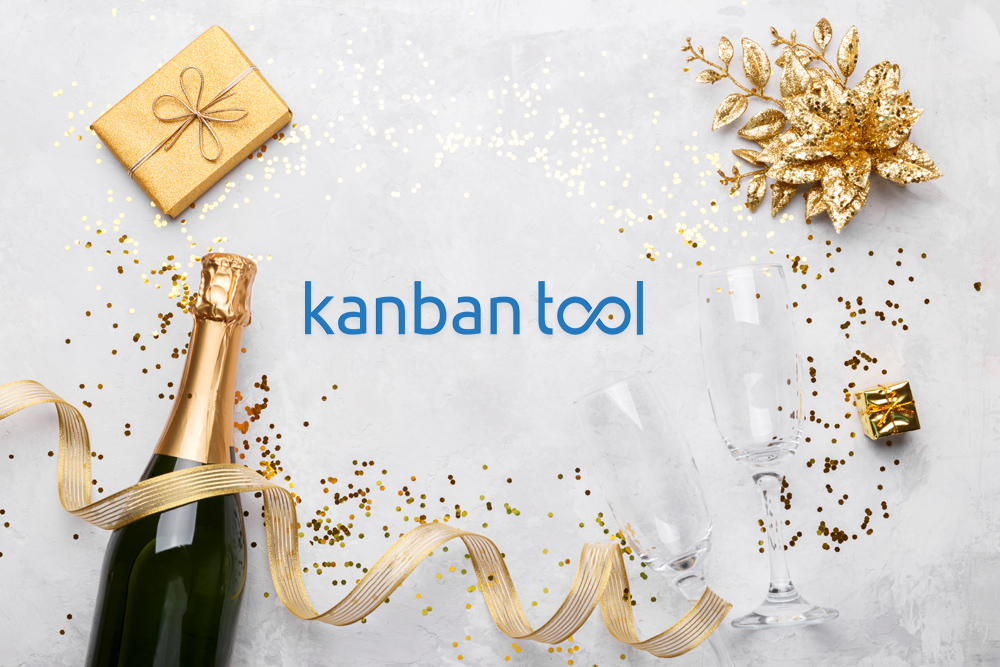 We started working on Kanban Tool in the beginning of 2008. Later that year invitation-only alpha was released. While Kanban Tool public beta along with our website kanbantool.com was released in January 2009 making Kanban history. Kanban Tool is one of the very first services, that proposed Kanban as a good approach to task management for any team. The Kanban method resonated well with people who needed a fast and accessible way in which to organize their tasks and team, and kanbantool.com started growing rapidly. That didn't go unnoticed, as organizers of 2012 Start-up Boot Camp, awarded us the First Prize for The Best Start-up With Global Potential.
Over the years we've been working hard to grow the scope and usability of the service, without losing its original ease of use. It's easy to add tons of new features to an online application, the trick is to keep it comprehensible and user-friendly at the same time.
We believe that Kanban Tool still manages to keep things simple, while giving you a choice to make it more complex, if you want to. The more advanced features are offered as individually enabled add-ons: Power-Ups and Process Automation, giving you the choice of which to try.
In 11 years of gathering user feedback, we've learned that what's important to people are: simplicity of use, good range of customization options, lack of nonsense features, that take your time rather than save it, and a good visual approach to project management. These have been and will remain our objectives for the future of the application.
Other than this, we've always been putting an emphasis on user data privacy and security. Aside from keeping high security standards across the board of the Saas service, for many years we've also been providing an On-Premise Kanban software: Kanban Tool On-Site. Capable of offline operation and kept on the Client's server, it delivers all relevant Kanban Tool features, API and mobile apps support included, with the added benefit of local data storage and room for company's own security and maintenance policies implementation.
What are our plans for the next years?
To keep Kanban Tool's ease of use its key feature! After all, asking that people waste time learning to use their Kanban board is the opposite of making them more productive and less stressed-out, which is what we truly want for you.
We'd like to extend great thanks to all Kanban Tool Users and Clients for helping us grow, as well as to all current and past Kanban Tool Team members, for their dedication!
Sign up for a 14-day free trial
to test all the features.
Sign up now and see how we can help
your organization deliver exceptional results.