Introducing Two-factor Authentication
11 Mar 2019
As part of our ongoing effort to ensure that your data is safe and secure, we're delighted to announce, that Kanban Tool users can now secure their access with two-factor authentication.
All you need to set it up is Google Authenticator or Microsoft Authenticator application, which - once configured - will generate your secure verification codes, required to log in, along with your Kanban Tool password.
To secure your user account with 2FA, please go to My Profile - Two-factor authentication page, available under your name displayed in the top right corner of the dashboard view.
For full details about two-factor authentication configuration, please visit 2-Factor Authentication page.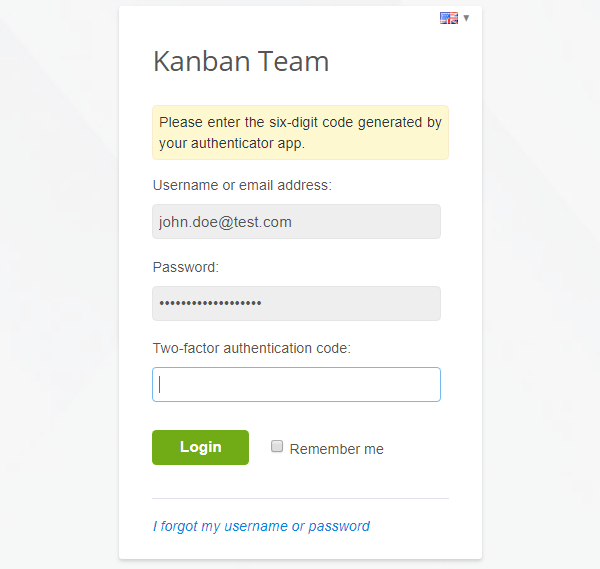 Sign up for a 14-day free trial
to test all the features.
Sign up now and see how we can help
your organization deliver exceptional results.