Pick a beautiful background for your board
16 Apr 2019
In order to make applying background images even easier, we've built a direct integration between Custom Theme Power-Up and Unsplash. You can browse a ton of beautiful images right from your board. The only question left is which image best matches your workflow?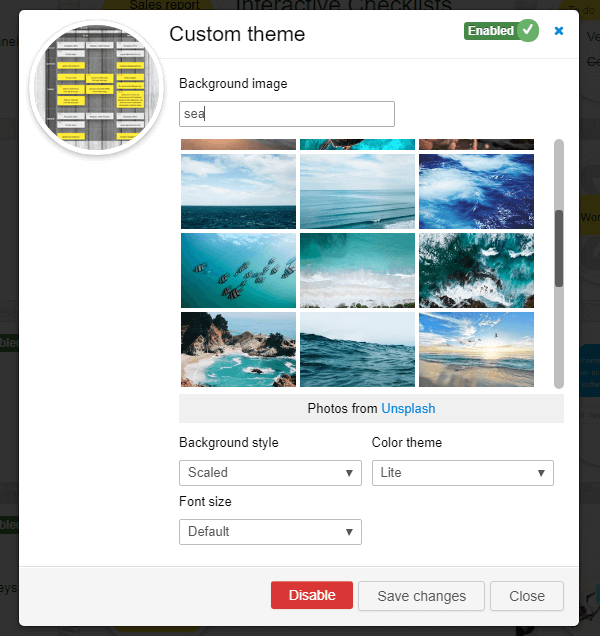 To apply a background image to your board, please go to Settings - Power-Ups - Custom Theme.
Sign up for a 14-day free trial
to test all the features.
Sign up now and see how we can help
your organization deliver exceptional results.