How to organize business meeting using online Kanban board?
11 Feb 2013
Meetings are an important part of the business world. Make them a positive part of your business operations by organizing them well and fast. Start with developing a concise checklist for preparing a meeting and transfer it to a Kanban board. This is how we did it.
First of all, we created a new board using the Basic Kanban Board Template. Secondly, we decided to use swimlanes in order to distinguish areas of actions related to the preparation of the meeting. We named our swimlanes as follows: "Invite people", "Arrange venue", "Arrange catering" and "Run event". To facilitate the distribution of tasks, make it clear and visible for everyone, we assigned team members to swimlanes. However, you can use a different option, and assign tasks directly to people.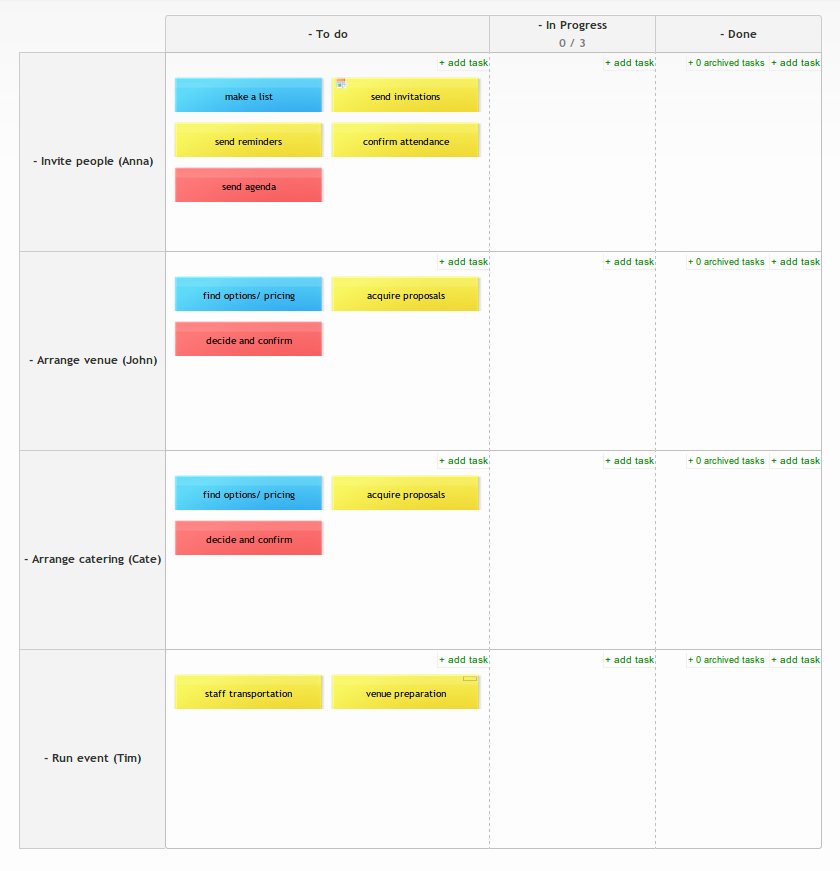 Next, we customized the card template. We decided that the only pieces of information we really need to see on the cards are description, due-date and task number (to specify the sequence of actions). Using colors we highlighted key initial tasks (blue) and key final tasks (red). To keep everything in one place and not forget about anything, we added necessary attachments to the cards and created detailed to-do lists.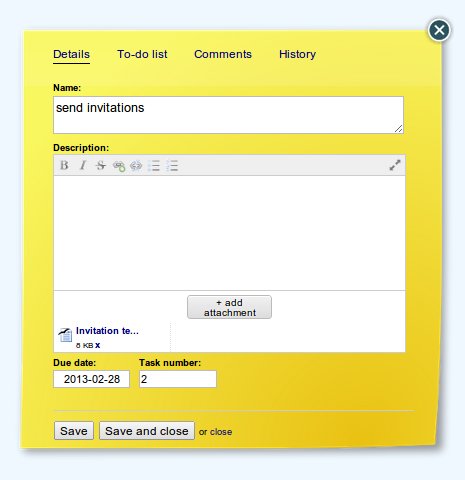 The best thing about our Kanban board when it comes to meetings is that it is absolutely reusable. We can clone tasks as well as board template. After each meeting we will evaluate our work and try to find ways to improve. Kanban board will help us develop simple routines for preparing successful business meetings.
Sign up for a 14-day free trial
to test all the features.
Sign up now and see how we can help
your organization deliver exceptional results.