Web Attachments Power-Up has been released
11 Jul 2014
From images on Flickr, notes on Evernote, to GitHub pull requests and documents stored on internal network, the new Web Attachments power-up allows you to easily attach anything to tasks. Even links to other cards can be attached to create simple dependencies.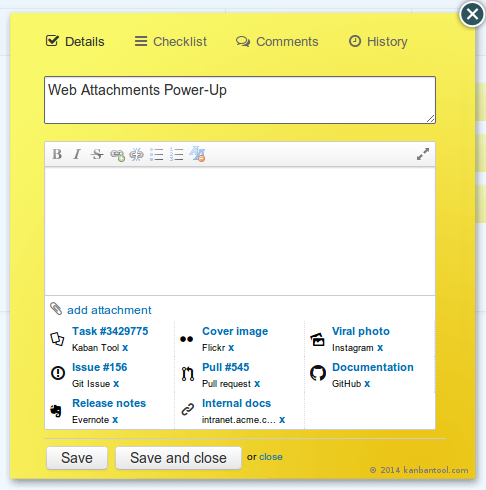 To get started, enable the Web Attachments power-up on the Settings > Power-ups page.
Sign up for a 14-day free trial
to test all the features.
Sign up now and see how we can help
your organization deliver exceptional results.