Introducing Power-ups: a new way to customize everything (you love) in Kanban Tool!
19 Sep 2013
We're very excited to announce the launch of power-ups! With power-ups you can customize your boards and fine-tune your experience with Kanban Tool.

For start you can choose from the following: Card Block, Card Aging and Developer Tools. We are working to add even more awesomeness soon. Stay tuned!

And with little javascript knowledge you can even write your custom power-ups too! Look at our repository on http://github.com/kanbantool/scripts for some inspiration.
To get started, please go to the "Settings" page and visit the new "Power-ups" tab. Following is an outline of what you will find there.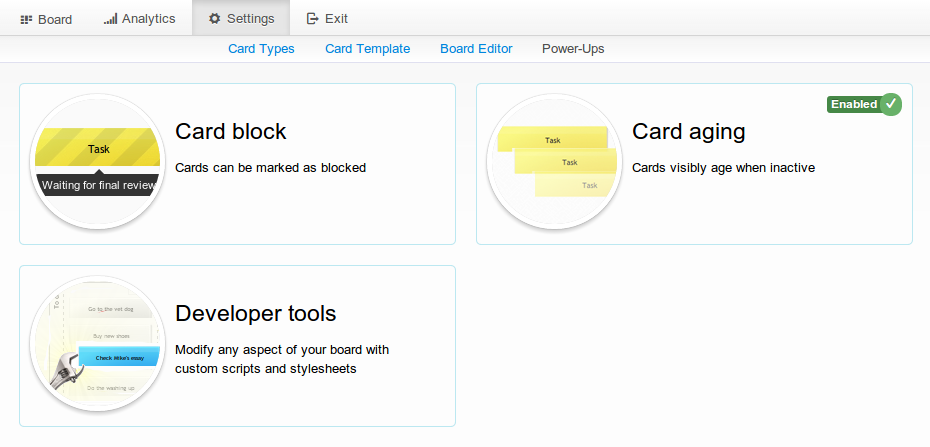 Card block
With this power-up cards can be marked as blocked from the context menu. Blocked cards cannot be moved, they have distinctive look and a message explaining why they are blocked.
Card Aging
With this power-up cards without any activity become more transparent as time passes.
Developer Tools
With this power-up you can add your own custom scripts and stylesheets to your board. A collection of cool free scripts is available on github.com/kanbantool/scripts. The following scripts are already available:
High contrast boards
This is perfect if you display Kanban Tool on large TV screens. This script adds another option to the tools menu, which changes the default colors into high-contrast ones.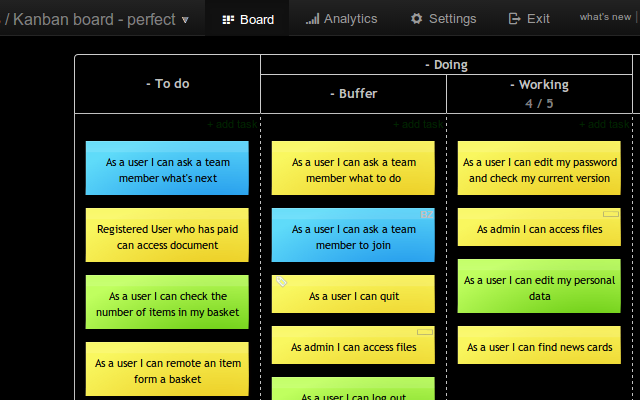 Larger font on cards
Enable this script if you want to fine-tune the default font size and make it bigger. Use medium-font.css to make the font slightly bigger, and large-font.css to make it extra large. You can mix this script with High contrast to get even better experience on TV screens.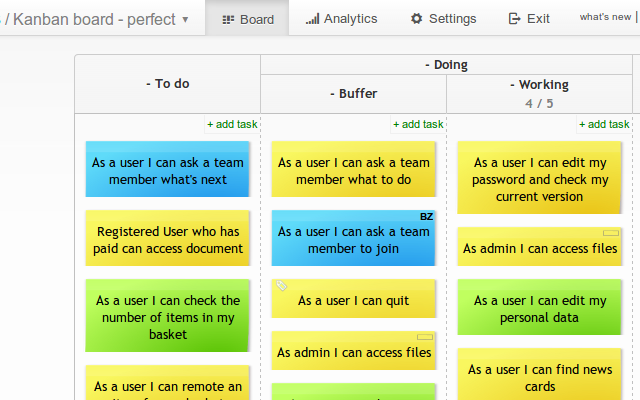 Card tilt
Bored with perfect card alignment? Try this out if you want to add more fun to your boards.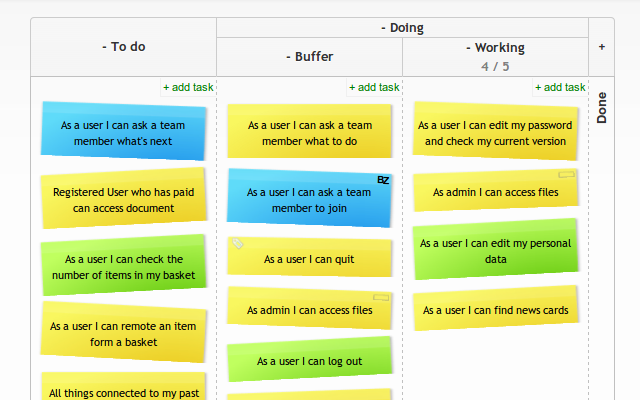 Do you know basic Javascript and CSS? Do you have more ideas for new scripts? Add your own scripts to Kanban Tool repository and benefit from unlimited customization possibilities.
Sign up for a 14-day free trial
to test all the features.
Sign up now and see how we can help
your organization deliver exceptional results.