Postponed Tasks - New Power-Up Available!
24 May 2017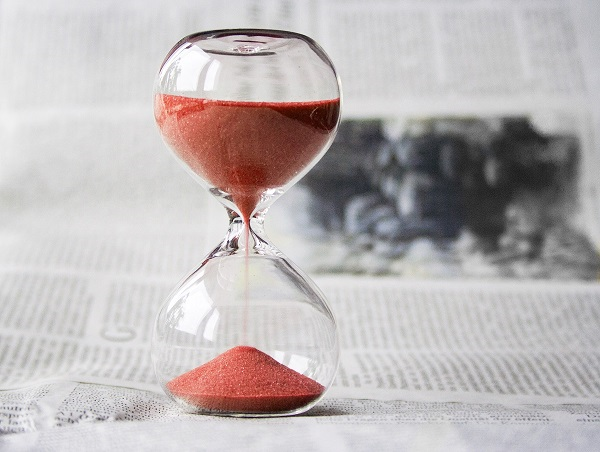 In the spirit of strengthening your procrastination tendencies, an option to have a task postponed has just been added to Kanban Tool! :)
Seriously, though - this is a fabulous way to de-clutter your board from tasks that you cannot get to work until a specific event takes place, or until you have the time for it.
The supported options are to postpone until the evening, next day, next week, a specific time and date or to an undefied point in the future (the dreamy sounding "someday" option). When the set time comes, your task will come right back into the column, that it was set to delay from.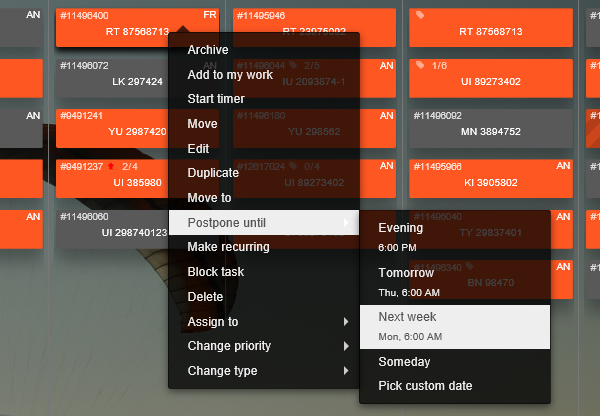 You can also review all your work suspended in this way from the Postponed Tasks widget, displayed in the side panel, along with any other widgets you may be using (Calendar, Recurring Tasks, Team Activity, My Work).
You are welcome to edit the schedule for the postponed items from here - or, if need be, bring a deferred task back to the board before the set time comes. Editing the task contents is also possible while suspended - just click the task from the Postponed Tasks widget and make your changes.
Enjoy being even better organized with this handy feature!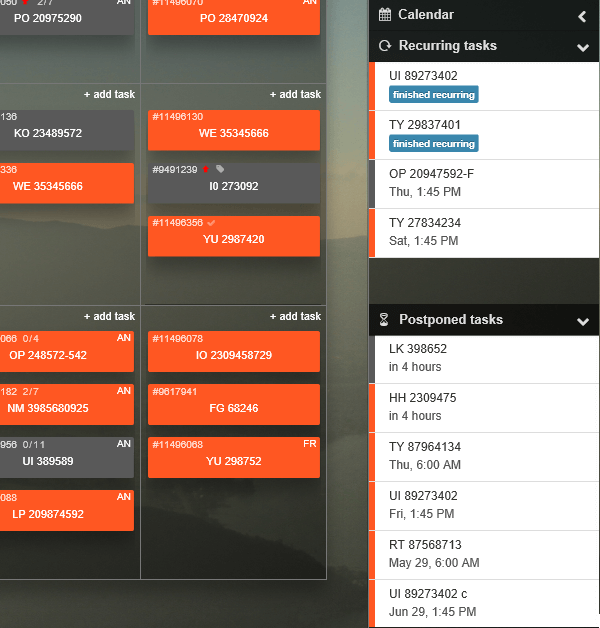 Sign up for a 14-day free trial
to test all the features.
Sign up now and see how we can help
your organization deliver exceptional results.