More Power in Your Hands: Task Summary
12 Jun 2017
Power-Ups are what makes Kanban Tool able to go from a simple application to a complex system and we are happy to introduce yet another great addition to the mix: Task Summary.
Task Summary Power-Up responds to the need of showing more information on a closed Kanban card.
You can choose from among all of your custom fields, as well as from the generic information, such as card type, due date, external link, assigned user, priority, ID etc. Additionally, it's possible to show information on the task creator, logged time and lead time (time passed since card creation).
On top of this, you can now see the entire task description (or its first paragraph) on a closed card too if you like!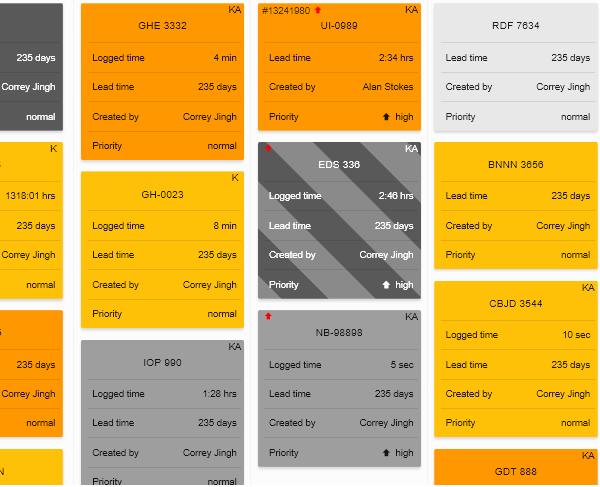 To sum up, all available card information can now be made visible on a closed card! Try Task Summary, by enabling it in Kanban board Settings - Power-Ups or learn more on Task Summary Kanban Tool Support page.
Sign up for a 14-day free trial
to test all the features.
Sign up now and see how we can help
your organization deliver exceptional results.