Global Search has Arrived!
09 Mar 2017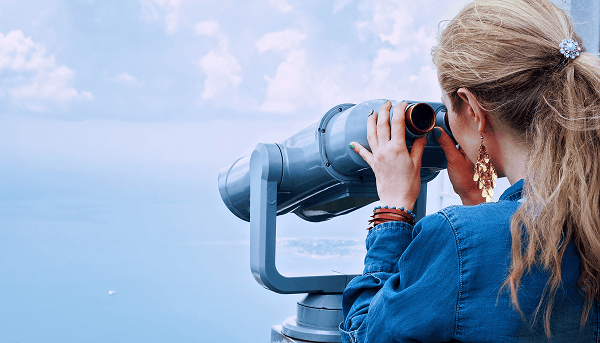 We are happy to introduce an all-powerful, comprehensive and quick global search functionality.
As hinted by global - the function allows to search all of your Kanban boards and tasks at once. It is accessible from the same spot on every board. So no longer will you need to crack your head in search of "where a particular task is - finding it is as easy as writing its name, or part of it.
Global search is accessible via the magnifying glass icon: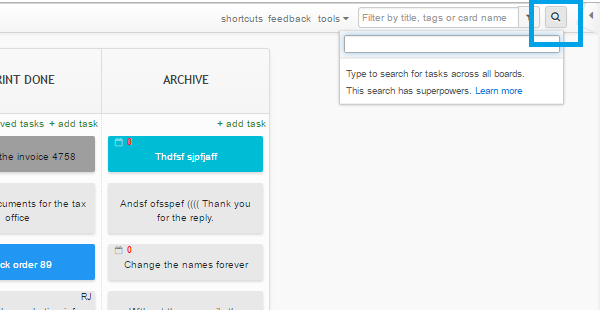 It can also be activated with the standard "/" key stroke. Note, that the type-in box, that was previously a search / filter entry box is now only used for filtering.
The functionality allows for searching by task names or task's External ID#. Also, a huge number of additional queries can be applied to customize the search down to a single day, a tag, an assignee or a combination of a number of factors, thereby giving you the ability to pin-point any task from among potentially tens of boards and thousands of tasks.
What's great, is that once you have found a list of tasks that can be the answer to your query, you can open the task you wanted right on the board you were looking from – in other words opening a task from search results does not redirect you to the board that task originated from, keeping things simple and organized.
Check out the details of the feature and a complete list of supported queries in Global Search.
To complement the new search function, the old filtering box was also equipped in support of the Global Search queries. On top of this, you can now save your filters to always start with a board view prepared as you have filtered it, and the view will remain as such until you intentionally remove it.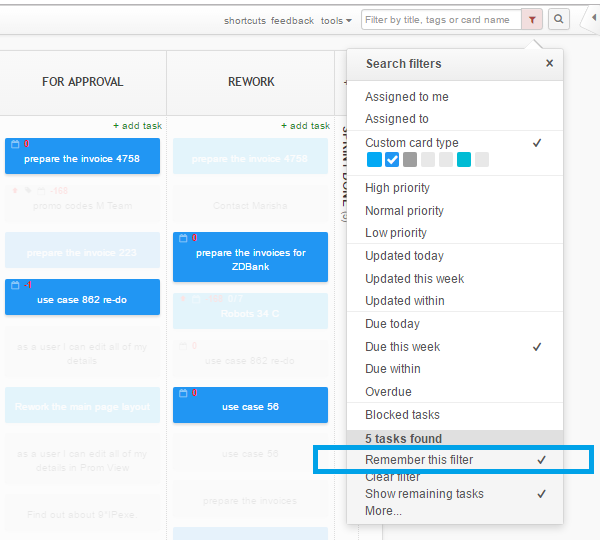 Sign up for a 14-day free trial
to test all the features.
Sign up now and see how we can help
your organization deliver exceptional results.