Black Friday - Cyber Monday: Kanban Boards for Less
27 Nov 2015
This Season's Shopping Spree is On!
Joining in with this year's shopping madness, Kanban Tool is looking out for you and your shopping plans, offering significant discounts on subscriptions.
Get organized with a Kanban board to make sure you don't miss out on any of the special deals you've spotted in stores and online. Stay on top of your shopping & start getting your projects organized with a simple yet highly efficient Kanban Tool board.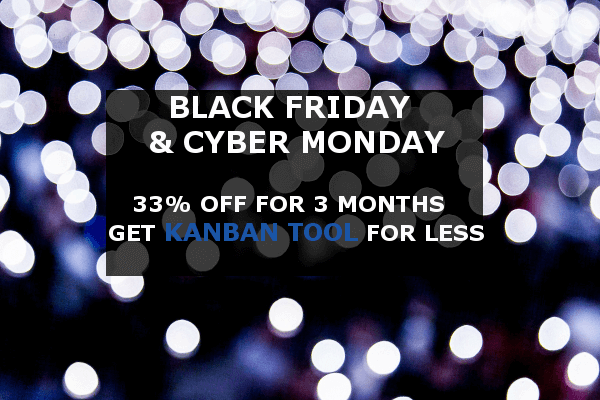 Get Kanban Tool for Less
Sign up using this page and you'll get 33% off for 3 months on your subscription after a completely free 2-week trial. Please enjoy!
Sign up for a 14-day free trial
to test all the features.
Sign up now and see how we can help
your organization deliver exceptional results.