Automation Rules
28 Aug 2018
Would you like to automatically assign cards to relevant team members, set due dates, and get notified about important events? We are happy to announce the preview release of "Automation Rules", which allows you to do that and much, much more.
To try it out, please go to the board's "Settings" > "Automation Rules" page: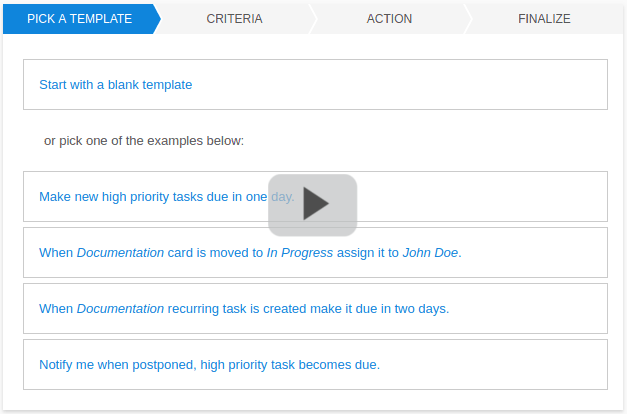 The preview release of Automation Rules is available on the Team and Enterprise plans. After the preview, Automation Rules will be limited to the Enterprise plan subscribers only.
Get started with Kanban Tool
Sign Up