Attach files from SkyDrive
11 Feb 2014
SkyDrive is another great file hosting service that Kanban Tool has integrated with to help you boost collaboration within your team. From now, you and your team members can upload files not only from computer, Google Drive and Dropbox, but also from SkyDrive!

First, to be able to attach documents from SkyDrive to your Kanban cards, please visit "Power-Ups" tab and click on "SkyDrive". Next, click "Enable" button. Integration is now ready for use.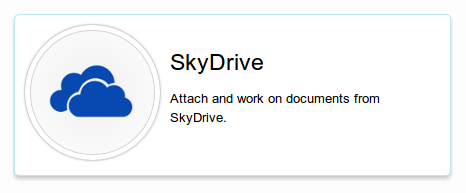 Sign up for a 14-day free trial
to test all the features.
Sign up now and see how we can help
your organization deliver exceptional results.